We will work with you to understand where you are with your ICT and what you are trying to achieve.
Network Management
Our solutions are designed to support all environments
It goes without saying that management solutions are critical to the smooth running of any environment, and robust data is key to helping you identify trends to help create strategies for change and improvement.
Network management refers to the broad subject of managing computer networks. There exists a wide variety of software and hardware products that help network system administrators manage a network. Network management can cover a wide area, including: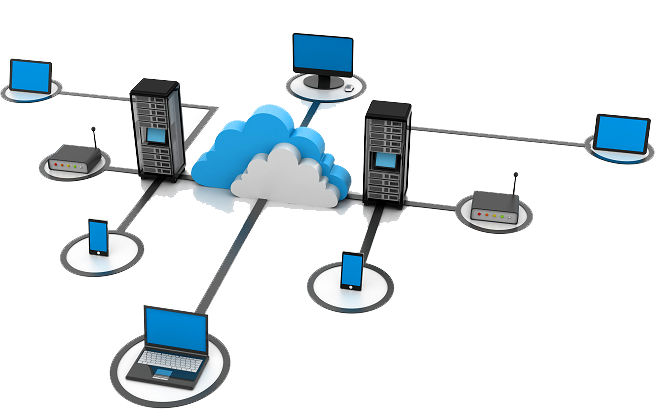 Regardless of the type of network and devices you have – we have the tools to help you manage and monitor your network in the most effective way.
Our single support contract for all of your supported technology, ensuring you get the help you need when you need it.
CC4 is a flexible network management tool set that allows IT staff to manage your network users, computers and applications from a single point. This enables you to access network information and manage network resources quickly, easily and effectively. Easily tailor users' desktops and access rights so that you provide a secure environment for students, employees and residents.
Based on Microsoft Windows Server technology you can add tools to tailor your network to meet the unique needs of your environment.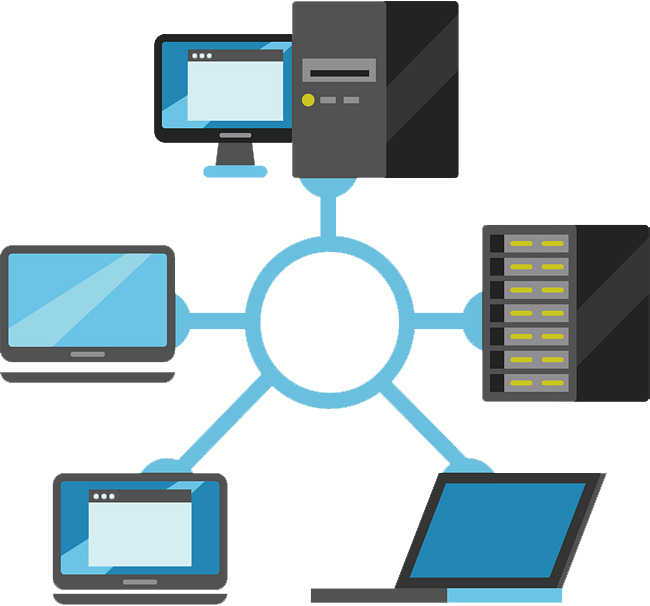 Network Support Services
Making your systems work for you
We offer impartial network support services and independent advice across a wide range of leading brands. We use our experience to recommend the best solutions for your business based on your current needs and budget.  We regularly review our base solutions to regularly ensure that they are a good start and after the best value for our customers.
We will work with you to understand where you are with your ICT and what you are trying to achieve. We will design a solution that helps you achieve your business objectives, these are based on proven and tested technology. We will deliver the solution in agreed timescales that ensure the date and continuously delivers what you need it to.
Whatever your next project might be, we can design a solution to help you!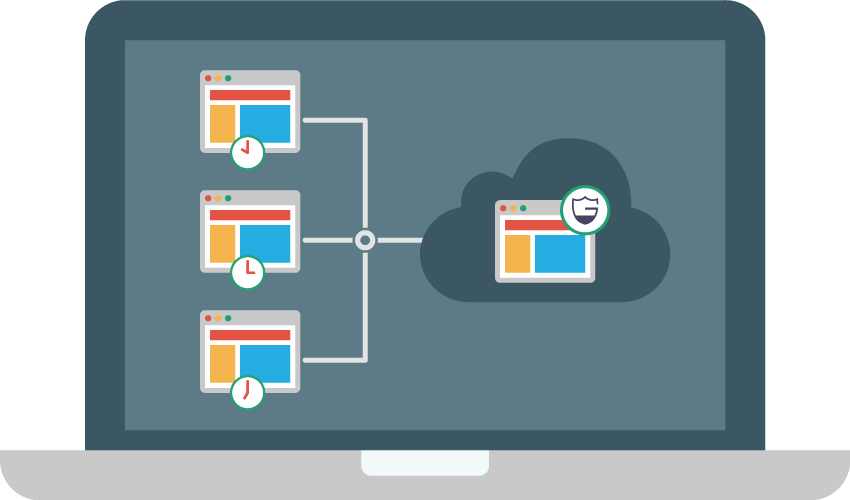 Data Back Up
Always have 2 copies
Data backup is one of the most important areas of IT and yet is also one of the most ignored. Data is essential to the smooth running of any business and is the essential start to any business continuity plan. 'Backing up' means making a copy of your most important files; this can then be used if the original copy is lost. Preferably the second copy should be held at a different location to the original and be kept in a secure environment.
Data loss can happen in many ways, the most common causes are physical failure of your PC, accidental error, theft or disasters like fire, flood and dropped coffee mugs! It is also common for data to be saved to just one place, like 'My Documents' on your PC's hard drive. Which means that if this data were to be accidentally changed or deleted it would take considerable time and expense to restore it.
Growing numbers of computer viruses are also a risk to business information, as once they have infected your machine they often delete or corrupt your data. This is another reason why backing up your data is such an important thing to do.
Choosing what data to back up is a key start to making sure you have a copy of all your business critical information. You should think about what you would need to continue working if your PC were to be stolen/damaged. Clients address/telephone details, your account information, important documents. What about your Internet favourites and email addresses stored on your machine? How long has it taken you to collate all this information and what would happen if you couldn't get it back once lost? These are the key things that you should be thinking about backing up.
We recommend Online data backup is a popular choice for small and medium businesses as there is no need to purchase hardware or software, just a monthly cost. You select the data you want to backup and it is transferred in an encrypted format across the internet to a high security data center. The backups are fully automated, meaning no user intervention is required and you can restore single files or full backups at the click of a mouse; total protection and availability make this a very attractive option. Different versions of backups are available; this covers accidental changes made or deletions. Disadvantages of using online data backup are that it is dependent on your internet connection so is only suitable for those with broadband or a high speed connection.
Data Security
Keep your data secure
Isometric Solutions has the services a school, office, retirement village may need to enable you to fulfill your online safety and safeguarding requirements.
What is Ransomware?
Ransomware is a sophisticated piece of malware that blocks peoples access to his/her files.
More and more people are receiving infected email attachments from CryptoLocker which is a ransomware trojan over the past few days. This is targeting computers running Microsoft Windows. This is a nasty virus which can cause widespread disruption very quickly! Prevention is far better than a cure.  So here are 8 tips to protect yourself against ransomware.
8 Tips for Preventing ransomware
Back up your files regularly and keep a recent backup off-site.
Don't enable macros.
Consider installing Microsoft Office viewers.
Be very careful about opening unsolicited attachments.
Don't give yourself more login power than necessary.
Patch, patch, patch.
Train and retrain employees in your business.
Segment the company network.
Knowing the identity of the person and the device accessing the network is the foundation for a Bring Your Own Device security strategy. Until recently, schools needed one solution for authentication, another for assessing the security posture of school owned devices, and another for policy enforcement.
Isometric addresses all of these requirements in a simple platform. Our solution continually gathers real-time information from the network and devices, including iOS and Android smartphones and tablets, PCs, Macs, printers, wireless IP phones, and more. Then we use the information to control access based on school policy. For example, a policy might stipulate that only high school students can use iPads, or that staff can access certain services while on site.
The flexibility of our design is especially valuable in Bring Your Own Device environments because the IT team can easily refine policy as the program matures.
Isometric minimizes the IT effort required to provide guest wireless access for visitors, such as parents, board members, guest lecturers, and so on. Our designs can automatically register guests, restricting traffic to a guest VLAN that provides Internet access only. This relieves the onsite IT team from having to issue passwords.
Over time, vulnerabilities are found in software and operating systems that run it. These vulnerabilities can be exploited to gain access to your data, or simply disrupt your systems. It's important to keep your systems up to date, so that these vulnerabilities don't compromise your data, or affect usability.
Conversely, it's not always the best course of action to patch software immediately. Patches or updates may cause some of your critical systems to cease functioning. It's important to have a staged rollout plan for all software updates.
At the very least, you should also be running anti-virus software from a reputable software vendor. Anti-virus software should be kept up to date, so that it can better protect you from infections. Consider also running some form of network security software, which will close of unneeded ports on your computers, and monitor for suspicious network activity.
Tips:
Have a plan for testing a rolling out system updates.
Keep your systems protected by anti-virus and anti-malware.
Run the newest version of your operating system of choice, where possible.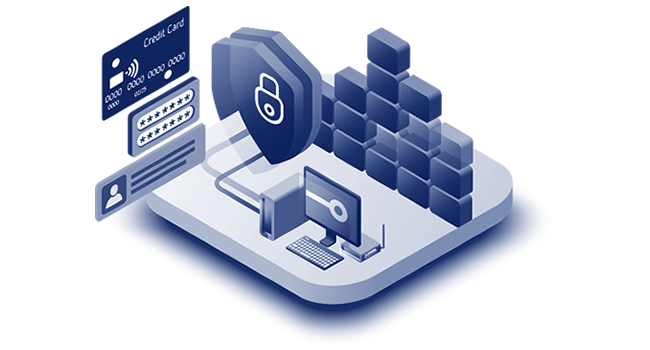 Cloud Computing
Work anywhere with cloud computing
When you think about what Cloud computing can offer the possibilities are almost endless.
Anytime, anywhere, any device learning. Allow learning to continue using the same resources outside the school gates and after school hours, embrace any devices you choose to use or that your users own, and allow all your apps (including legacy ones) to be run on any device.
Making the life of ICT and other staff easier. Don't worry about managing aspects of your ICT that can be looked after by others, e.g. managing tape backups and taking them off-site, and free your time up to spend on the really important stuff. Remove the headache of refresh cycles and owning and maintaining hardware, and no longer worry whether your software is up to date and patched; that's all taken care of for you.
More efficient ICT. Make the most effective use of the ICT you've got, access ICT services when you need them and only pay for what you use. Could you share services with other schools or even become a service provider for other schools in your area and generate revenue?
Allow anytime, anywhere access for your staff, pupils, employees within your environment walls and beyond. With the latest technologies you can provide your staff and pupils with anytime, anywhere access to the programs and resources they need, that are currently only available on the school premises. Whatever your requirements, we can advise the best solution for you.
Maximise professional development time with the confidence that your ICT resources will just work – whenever and wherever your staff need them. Far too often ICT can become a distraction instead of having the positive impact that it is intended to do.
Long log on times and disruptive starts to lessons should now be a thing of the past. Your pupils should be able to switch on a device, log in securely and get access to their resources, all within a few minutes of the start of the lesson.
We recognise that time lost in the classroom cannot be regained, so we ensure that our solutions only have a positive impact. Having the best infrastructure, software and devices for your school doesn't have to be expensive and we will work with you to ensure that you get the best solution for your school in the most efficient way.