If you're looking to optimise the ways in which you're office-based or distributed workforces communicate, Ignite offers a range of on premise Phone services to suit a wide variety of business scenarios.
13/1300/1800 Inbound Services
Make the Right Impression
Track the success and return on investment of your marketing campaigns using our range of Inbound numbers. See who responds to each of your campaigns as well as when, where, and how they connected to your business. Optimise your campaigns and focus your budget on the most effective marketing channels to grow your business.
Inbound numbers provide you with increased functionality via our state-of-the-art call routing suite and phone answering service.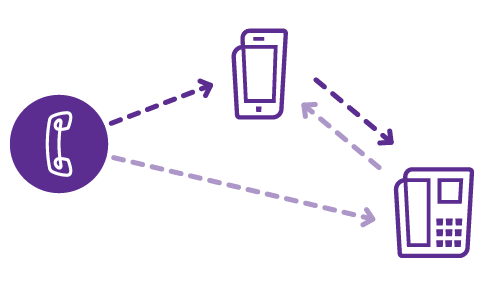 Call Tracking & Analytics
Ignite provides call tracking & analytics to give a detailed overview of how your communications are working through-out your business.
We make your response rate climb with virtual 1300, 13, 1800 and smart numbers strategically chosen for your business.
Track calls with unique phone numbers and dynamic number insertion.
Analyse information about website visitors who call using our advanced algorithms.
Track the calls and conversions generated from EDM campaigns.
Use dedicated phone numbers to attribute calls to each unique marketing campaign
Direct callers to the correct agent with automatic routing based on the number dialed.
Appear local by using dynamic regional phone numbers based on caller location.
Call Routing & Management
Every Phone Call is an Opportunity
Connect customers with the right teams faster to take your customer experience to the next level.
Easily access inbound call recordings to improve customer experience and ensure legal peace of mind.
Use IVR to build advanced call flows with welcome messages, menus, voice-to-email, live contact centres and hunt groups.
Stay open longer and offer callers more access with time, day and geographic routing.
Collect feedback after each call to gain a better understanding of your customer interactions.
Set up notification emails for different types of call interactions like missed calls to streamline operations.
Use our powerful analytics tools to understand caller behaviours and make informed decisions to grow your business.
Our phone systems simplify your communication