OUR COVERAGE
Our secure, high-performing and stable network empowers you to connect your business to your customers. Helping you access a range of services and technologies that drive business performance and growth.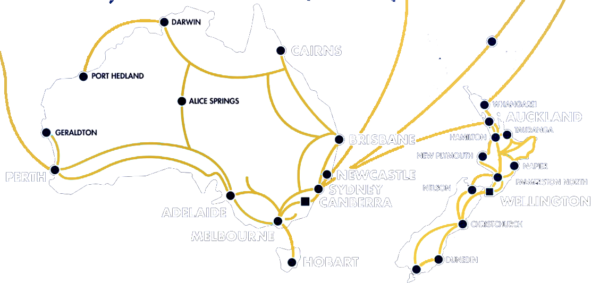 OUR CLIENTS
Together we make all the difference
From our initial contact with our appointed account manager, the entire team at Ignite has taken us through every step of migrating our internet & phone services from other providers across Australia in a very clear & concise manner. All of Ignite representatives have always been readily available to us both inside & outside of their working hours & maintained open communication through our project & beyond. Undertaking such a large project was quite daunting to us, but Ignite instilled in us a level of trust & confidence that we were able to proceed with what we wanted to achieve.
WHY CHOOSE IGNITE
The telco industry is a crowded market place, in which many Australian businesses are confused over who is ultimately responsible for driving growth and maintaining service levels. In this fragmented environment, customers choose Ignite to deliver an end-to-end solution with one single point of contact.
When you partner with Ignite, you'll benefit from our aggregated annual spend with the industry's top providers. We guarantee the most competitive rates available alongside unparalleled service levels..
Every new customer from day 1 is assigned a dedicated account manager to help monitor current services and provide guidance for the future. Ignite is 100% based in Australia and are technically certified by our partners so that we deliver customer support and service levels that we can be proud of.
One Bill for all services